Web Design & Website Programming
Your website only has one chance to make a first impression. Get a professionally designed website and impress everyone.
Seeing Is Believing
What will visitors see when they visit your website? Will they find what they are seeking? Will they do what you expect of them or will they leave? Our award-winning designers and usability experts build websites that work.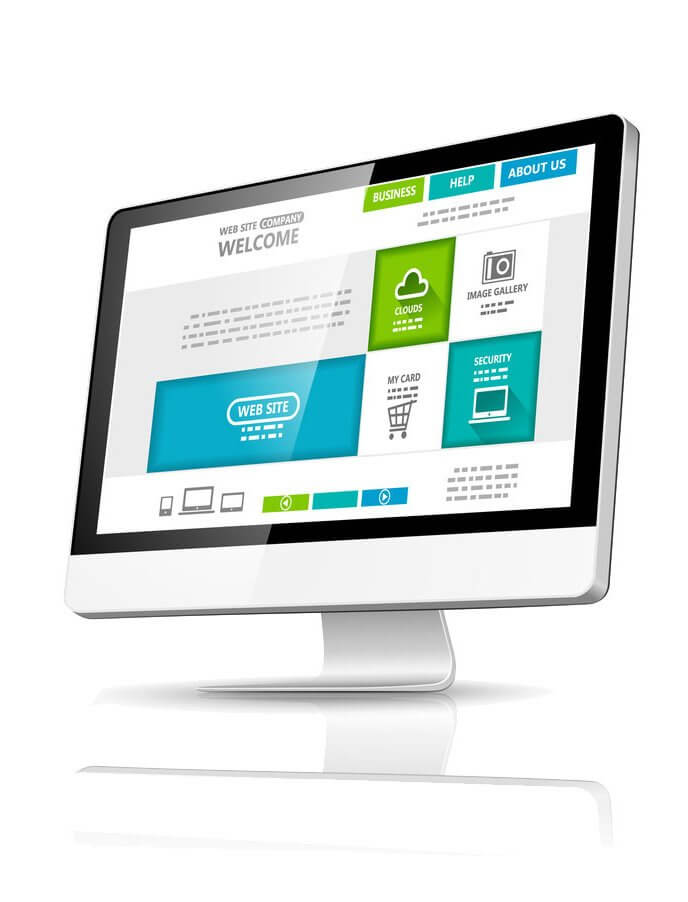 User-friendly navigation enables users to find what they are seeking.
Marketing focused design provides clear calls-to-action.
Provide superior user experience
Web Design Service Areas
Our web design company provides high-quality web design nationally but focus on the following locations:
Benefits Of Proper Web Design
Proper Branding
A well-built website expresses your brand; quality, value, what you stand for - everything that contributes to how your company is perceived.
Improved Customer Retention
Simply put, if your users have a great experience and have a lesser experience on your competition's site, they will become YOUR customers.
A Better User Experience
A better perception of and response to your website equals happier website visitors.
More Conversions
Having an excellent user experience ensures that you receive a return on your investment, an investment that generates measurable values.
Programming Language & Technical Capabilities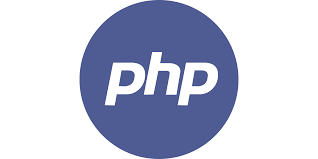 PHP
PHP is a scripting language that is ideally suited to Linux hosting environments. It is an open-source language, which is free, flexible, and adaptable.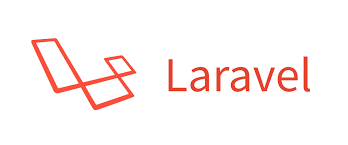 Laravel
Laravel is becoming a more and more popular open source web framework. It follows the model-view-controller, or MVC architectural pattern and is based on Symfony.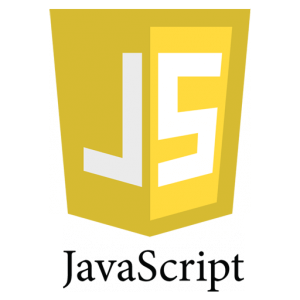 JavaScript
JavaScript, or JS, is an object-oriented computer programming language used to create interactive effects within web browsers.

ASP / ASP.net
Microsoft's Active Server Page language is used extensively for database-driven applications. ASP.net supports compiled languages such as C# and Visual Basic and is widely used with Microsoft's SQL Server Database.
---
CodeIgniter
CodeIgniter is another open source PHP framework. It is built for developers who need a simple and elegant toolkit.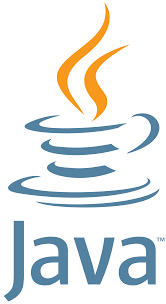 Java
Java programming language requires the presence of a software platform to execute compiled programs. It is best used for applications on your computer.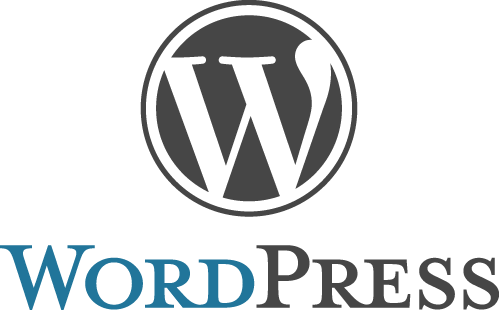 WordPress
WordPress is our preferred development platform. It is open source, powerful, and flexible.
HTML
HTML stands for Hypertext Markup Language and is the standard markup language for creating web pages and web applications.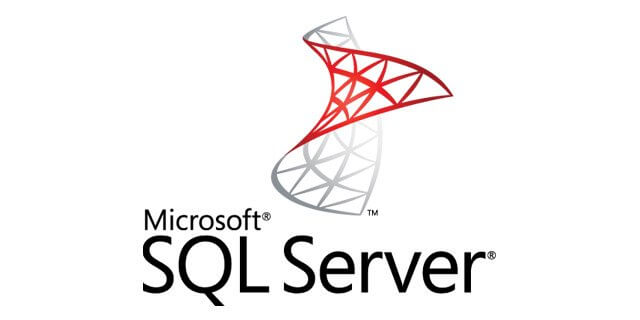 Microsoft SQL Server
SQL database scripting language is one of the most widely used in enterprise web development. MS SQL Server is very flexible and power ideal for running web applications.
Drupal
Drupal is another favorite open source CMS.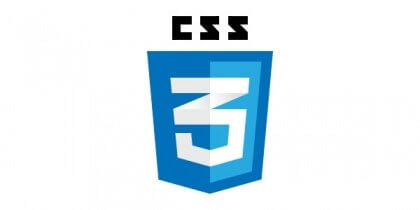 CSS
CSS, or Cascading Style Sheets, is a style sheet language used for describing the visual presentation of a web page.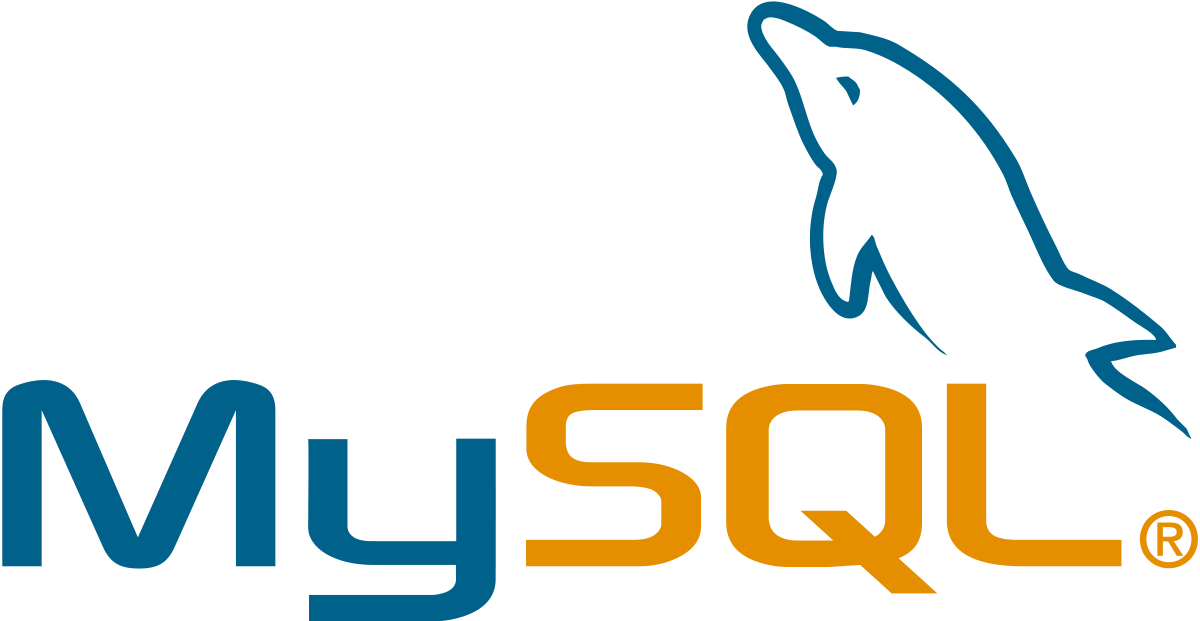 MySQL
MySQL is an open source, free to use database scripting language.
Rochester Web Design Process
01
Discover
Discuss
Research
Understand
Analyze
 
Better Customer Retention
---
02
Design
Research
Business Process
Wireframes
Concept & Revise
Professional Image</li
---
03
Develop
Design Handoff
Content Handoff
Program
Review & Revise
 
Excellent Usability
---
04
Deploy
Usability Testing
Quality Assurance
Approval
Maintenance
 
More Conversions
---

---
Website Design
Express your brand and create an online marketing presence your competition will envy.
Programming
Stable websites, content management systems, and web-based applications that work how you need them.
---
Graphic Design
Traditional graphic design services are still offered though not requested as much as they used to be!

---
Mobile WordPress Design
Create an enjoyable experience for your users on any device, mobile, tablet, laptop or desktop using the powerful features of WordPress.
Landing Pages
Web-based applications that work how you need them to work.
Calls-to-Action
Streamline communications and improve organization for your  employees and customers.
Hosting
Work with one partner for all of your web-based needs and  our reliable hosting solutions.
Maintenance & Support
Most websites need some support or maintenance to run reliably.
Small business & Local Website Design
Affordable website design for small businesses enables you to have a professional website and compete with the largest of competitors. Get a professional WordPress website that grows with your company and an established online presence from the start! Includes design, programming, and hosting. We have maintenance and SEO plans available as well. Perfect for small businesses!
We understand the need for an efficient and cost-effective solution without all the bells and whistles.
From logo design, print collateral, or digital marketing, we deliver a quality and affordable investment.
Whether you are looking to expand or have a start-up, we provide the services you need.
| | |
| --- | --- |
| Web Design | Website Design Company |
| Web Design Company | Professional Website Design |
| Website Development | The Best Local Web Design |
| Web Development | Website Design Near Me |
| | |
| | |
| | |
Getting Started is easy - just reach out to us.
Looking For The Best Web Design Company?
Are you looking for the best web design company? With over two decades of website design and web development experience, Atomic Design produces exceptional solutions for corporate and small business websites and is the best web design company in town. Benefits of a professionally designed website include:
---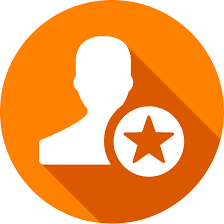 ---
Better Customer Retention
---
---
Branding That Converts Your Message
---
---
Superior Usability
Web Design that Satisfies You and Your Visitors
With a commitment to designing the best possible experience for the end user while expressing your brand, it is no wonder that our work is internationally recognized. Our portfolio speaks for itself. From design to user testing, we design websites that work.
Award-winning web design means more customers through trust.
Better navigation and layout makes a better user experience.
Usability testing and focus groups ensure maximum conversions.
Top 10 Thing Every Website Needs
1 Visitor Value
A website should offer something to its visitors. Otherwise why should they bother to look at it, let alone come back again? The value your site offers may come in many forms. It could be educational, entertaining, a marketplace or a resource. Make sure your value proposition is clear and strong.
2 On site optimization & marketing
Every business website should be working to accomplish its goals. Good looks certainly help, but websites are a case where form follows function. Your site should be fully optimized, with proper keywords, content, meta info, and landing pages –which will convert more prospects into leads and more customers to repeat customers.
3 Off site marketing
It does not matter how great your website is if no one can find it. Off site tactics include link building and social media optimization, as well as traditional marketing. Drive qualified prospects to your site in large enough numbers to make an impact and Invest in effective marketing.
4 Good Content
No matter what function your site performs, to be successful it must present content in a clear and concise way. The best content reinforces brands, invites conversation and engages users while delivering important messages. Make sure they find what they need.
5 Excellent usability
A successful website needs to be user-friendly. Make choices and options obvious, remove ambiguity, and the most important things are easy to find. Steer users where they need to go and get to the point quickly. Be direct.
6 Comprehensive home page
When a prospects visit your website, you have seconds to engage them. If home page visitors do not understand your business or site's purpose, they will leave. Convey benefits loud and clear, offer a digestible summary of what you do and incorporate graphic and verbal calls to action. The home page is your one chance to make a first impression.
7 Stable functionality
No errors, fast load times, solid hosting, and clean, efficient code all help to make your website usable, while reducing frustration and keeping the search engine crawlers coming back.
8 Customer value
Does your business make sense for you to have next generation tools to support existing customers. Customer portals, purchase histories, automated correspondense, and project or document centers are all examples of these tools.
9 Employee value
Websites aren't only for customers and prospects. Employees should be using your business' site every day. A strong business site will offer employees sales and marketing support and be easy to update and maintain. Employee-only areas of your site can include everything from virtual timecards to message boards.
10 Quantify & Measure
Your website is a tool that you'll use to generate results. But if those results can't be tracked, you'll lose a wealth of valuable knowledge. Be sure your website is built to track valuable statistics about users, conversion rates and other important information. Every site should use web analytics tools to measure results & performance.
Website Development & Web Programming
Web design cannot exist separate from marketing and IT. Proper web design integrates all three-web components during the design phase; design, programming, and online marketing. The result takes all elements of web design into account which results in a  final product that meets your marketing goals, reinforces your brand and appeals to your end users.
Your website can be more than just static pages - if you can think it, we can build it. Our experienced team of web developers brings your vision to life. Are stable, robust, and expandable. We develop in your preferred web programming language including WordPress, ASP.NET, and PHP while guiding you through the process - making it as seamless as possible.
Our services include providing existing web applications that are fully customizable to your needs and include social portals, content management systems, document centers, shopping carts, auto industry tools, staffing and even sales tools. We understand that one solution does not fit all and we can provide our clients with fully customizable solutions. Using an existing theme or plugin makes any project easier and more cost effective to complete.
We provide extensive, scalable and most importantly customizable web development solutions that are specifically tailored to fit the diverse needs of our clients. Every website we build combines technology as well as award-winning design and usability, helping our customers to thrive in an increasingly competitive market.
---
Your marketing dollars represent an investment in your company's success.


Blogs
Directory

Informational or
Brochure Style
---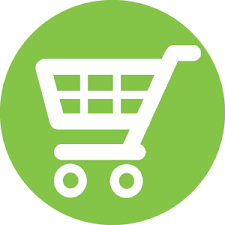 eCommerce &
shopping cart
Components of Web Design
Web design cannot exist separate from marketing and IT. A proper website integrates all three-web components during the design phase; design, programming, and online marketing. The result takes all elements of web design into account, delivering a final product that meets your marketing goals, reinforces your brand and appeals to your end users.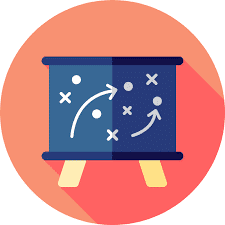 Plan
The first step to any website project is planning. You must ensure that all participants are on the same page, stakeholders have provided feedback, and your sales and marketing goals are aligned.
Web design is the organization and aesthetic presentation of content through the web using a web browser. Content design may include text, graphics, images, videos, documents or applications. Web design incorporates information architecture and the layout of pages and merges them with branding.
Website designers can count on a complex activity depending on the size and scope of the website. Planning your website before beginning designs is essential. You need to map out the site structure with a site outline, develop content, outline functionality with a requirements document, establish the purpose of the website, and define the target audience.
The website planning process is broken down into the design phase, which includes everything that happens before going to programming, and the programming planning phase.
---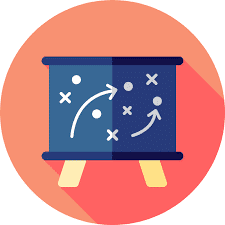 Define
Defining the purpose of your website and who is your target audience is the first step to successful website design. Your site must have focus, clarity and purpose. Instead of trying to appeal to everybody you should focus on a targeted market.
Understanding of your demographic has a substantial influence on the creative direction and content. Define your target audience first and base your functionality and content second. Your design will be much different if you are targeting attorneys versus a social portal for mothers. Your branding should reinforce your mission and reflect your audience. Your plan should include what action you want your visitors to take during or after their visit.
---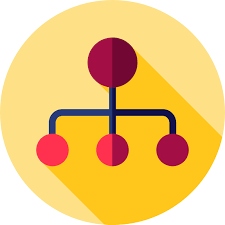 Outline
Outlining your website helps you to keep organized and give your plan structure. A simple outline gives you a snapshot, of the scope of your project and the workload you have in store. All essential topics should be mentioned such as categories, subcategories, and products or services. You create wire frames at this stage. Your outline influences navigation and page layout.
Your website outline contains the categories and content of your website. Using a site outline creates an organized map of your site. Starting with a draft, you will have a visual representation of how your site is organized and what content you will need to create. It will also serve as a guide for your navigation and organization of categories and subcategories. Organization is the key to any successful website design.
---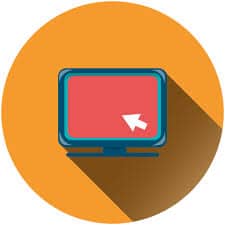 Create Requirements
If your website has functionality, web applications that facilitate participation by your users, then you are going to have to define these interactions before they are programmed. Communication may involve rich Internet applications, how your users interact with the site, or service-oriented architecture, apps that integrate with users. Either way, you must articulate this interaction to your design and programming team.
Building a website with functionality requires a clear idea of what features and functionality your site will need designed. Your requirements document provides developers and web designers a clear description of site functionality and workflow.
Web design functionality, based on a requirements document enables you to see how your user interface and system work together before entering the programming stage. This document is very effective at keeping costs down because it is much easier to make changes in the design stage instead of having to do so after the system has already been programmed.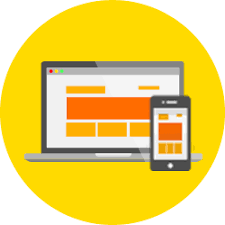 Wire Frames
Wireframes are basic blueprints that define a web page's content and functionality. They do not incorporate web design elements such as color, logos, graphics, images or fonts. Wireframes and sitemaps make up the essential components of information architecture. They convey general page structure and content requirements enabling you to focus on function and not be distracted by design.
---
Design
Based on your wireframes and functionality requirements, our designers begin your design. You must account for branding and target users, marketing objectives and the purpose of your website. Design and usability play an essential role in conversions, repeat visits, and user experience. Our designers are trained and work with marketing to ensure that design meets goals, and usability standards are maintained.
The design of all unique pages and functionality need to be completed before going to programming.
---
Program
Once the designs are approved, our development team begins front-end and back-end development - matching designs correctly. They develop in HTML and CSS meet the latest W3C Standards. The site is typically built on an advanced CMS, using the latest technologies available. Development will match your requirements and preferred programming language.
---
Test
Once the development team completes programming, your site will be available for testing on a developer's server. Before you receive the test link the design and development team test functionality and proof the layout. You and your team are then able to test everything until you are satisfied and your site is ready to launch.
---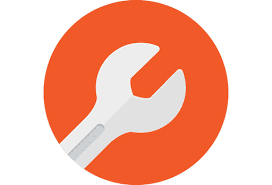 Maintain
Upon launching a site, it may require content updates or enhanced functionality. Scheduled maintenance may be performed, and additional requirements will be implemented in a phased approach. Your team must be available for whatever future assistance you may need.
---
Host
A web hosting service stores your website files and media and makes them accessible via the World Wide Web. Hosting packages are primarily based on bandwidth usage and storage requirements. We offer to host for businesses and organizations who need reliable and supported solutions.
Hassle-free hosting and support allow you time to do what you do best, run your business. Configuration, website setup or transfers, database and server licensing, emergency response support and unlimited configurations are available.
"Our Experience is Your Success!"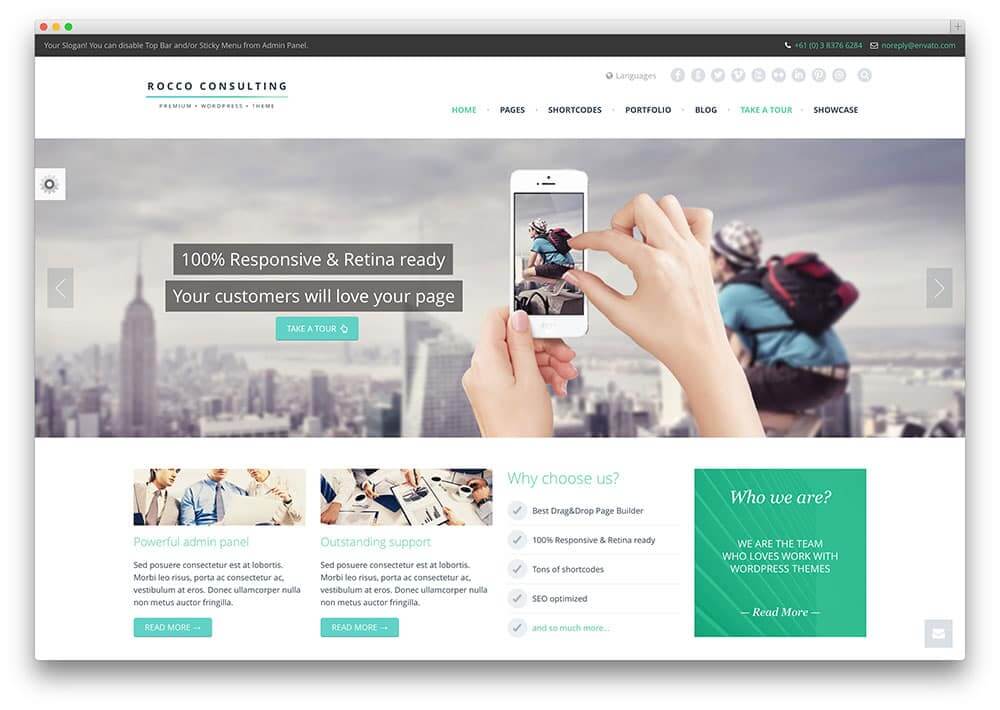 Atomic Design specializes in results-driven web development for businesses interested in superior web design & website development, and graphic design services.
Our web design services balance professional graphic design and straightforward usability so that visitors to your site find precisely what they are looking the first time they try. Not only do our web designers create visually stimulating layouts, but our programmers ensure that your site works as expected and that search engines can crawl and index your site for enhanced visibility.
Web design establishes the look and feel of your website and seamlessly creates the interface that your users will interact. It needs to be creative, appropriate, and usable. You want your website to succeed. Whether it is a new site or an existing site, you need it to deliver the results you are expecting. Your website design can make or break your marketing efforts. Traffic is significant, but traffic that converts is best.
Design plus content can make the difference in this success. Your brand, industry, and message must be communicated clearly in a visual manner that speaks to your website users.
Website design services include planning, positioning your website, creating site outlines, designing wireframes, writing and designing requirements, and user interface and usability design. Your web design will be further improved through user testing and focus groups.
You should use a web design company who offers a complete range of services, from domain registration and hosting to development of advanced E-commerce enabled websites and other sophisticated web applications. We are equally comfortable partnering with customers on parts of the processor providing a full- service approach. Whether your organization needs a simple design update or an entirely new internet/intranet site, we can create a web presence that meets your goals and keeps visitors coming back for more.
As much as we love and embrace new technology, we never promote the use of technology for its own sake. Instead, you can count on our to take advantage of our understanding and experience with technology as tools to enable your business process, communication needs, and vision.
Project Inception
A quick overall needs assessment/pre-qualification phone call or meeting that generally determines what the goals of the client are and how much they have budgeted for the project. If the client's expectations and budget are appropriate, a Scope Meeting will be scheduled.
Steps to prepare for Scope Meeting:
Read the process document, if one is provided.
Review and consider subjects to be discussed during Scope Meeting..
Be prepared to discuss other websites you have found that match what you wish to be achieved on your site regarding design, content or functionalityv
Scope Meeting
The purpose of the Scope Meeting is to define the goals, requirements, and scope of the web project to be completed with enough information to create a detailed proposal and cost estimate for the work. During this meeting, the development process will be outlined and explained to the customer.
Estimated Proposal/Timeline
With a solid understanding of the scope of the web project, we will create a detailed proposal outlining project responsibilities, timeline, and costs for the development of the project.
Proposal Review/Budget
During this time, the client will review the proposal and decide on the final scope of the project. If additional features are identified, features that were not included in the original plan, a revised cost estimate must be provided.
Final Proposal/Contract
The outcome of this phase will be the last binding budget and a proposed development schedule to be signed by the customer. Finally, a payment from the customer will be made to begin the production process.
Project Launch
Once the project is confirmed, meetings will be scheduled to discuss the requirements documentation phase.
Now that your planning, content, and wireframes are completed it is time to begin your website design phase. The look and feel of your website should be influenced by existing branding. Giving some direction to your web designer can be helpful, but you have to trust that they are going to use their experience and deliver designs that work for your company, industry, and goals.
Requirements Analysis Documentation
Upon Project Launch (for a robust database driven site), work will begin on a technical specifications document that details the features and functionality necessary for successful website development. Requirements gathering may be done internally or may need to be done while working jointly with the project coordinator on the client's side. Once the requirements become finalized, we can begin with the initial programming of the database and architecture.
In this phase, a programmer will be in direct communication with the client or point person. This communication is preferred to be in person but can is performed in a series of phone conferences. The goal of this process will be to outline all necessary features of the new website.
Once the programmers believe they have a good understanding of all features, programming will be initiated. Understanding your requirements may be an interactive process that requires multiple revisions to a requirements document. A formal requirement document is an additional charge, and only complex functionality needs one. Design acts as advanced keyframes to understand each web page. We anticipate this process will take two weeks.
Flow Chart/Website Outline
If appropriate, a high-level diagram of the overall structure of a site will be provided. A website outline will define the end-user's path through the site and site functionality. A flow diagram for an E-commerce site will detail the sequence of pages necessary to gather the information required by the E-commerce application to complete an order.
Planning, Defining Website Strategy & Copy writing
A plan is implemented up until programming is initiated and is included in meetings, requirements, and even design. Unless copy writing services are started, the client will provide content.
The following tactics are implemented during the planning and strategy phase:
Defining goals
& Objectives

Identifying Target
Audiences

Design Audit &
Usability Review

Site structure
& Navigation
PROJECT MANAGEMENT
Project Management occurs throughout the entire project, upon launch and to manage ongoing maintenance and updates.

Our business model is unique in that we do not employ project managers. Employees are responsible for managing their projects. We have found great success with this model and customers appreciate speaking directly with the individual working on their project. We have seen it improves turnaround time, increases accuracy, and reduces miscommunication.
LAYOUT AND DESIGN
The design process begins, unless otherwise specified, with the client providing all relevant graphical assets including logo(s), images, branding guides, colors and web content. All materials will be reviewed as a design audit, and design recommendations will be submitted. This communication is preferred to be in person but can be implemented in a series of phone conferences. The goal of this process will be to finalize a home page design and all unique interior page layouts.
GRAPHIC DESIGN
Based on your wireframes and functionality requirements, professional designers begin your design. Your branding and target users, marketing objectives and website purpose are accounted. Design and usability play an essential role in conversions, repeat visits, and user experience. Our designers are trained and work with marketing to ensure that design meets goals, and usability standards are maintained.
All individual pages and functionality stages are designed before going to programming.
Subjective Versus Quantifiable Web Design
Design by nature is subjective. Good web design is not. You know the moment you visit a website whether it works or it doesn't work. You may not be able to put a finger on it, but you still know. Good website design does not have to be the most creative or original. It needs to work for your users, express your brand and match your industry.
Website visitors come to your website to either find information, make a purchase or use an application. Wikipedia is not a creative, unique site, but it is incredibly usable, and the web design works. Facebook is clean and organizes a right amount of information, yet manages to appeal to more users than any other website on the planet. Amazon hasn't won any web design awards (that we know of) but users can make purchases and find what they are seeking. All of these examples have a web design that works for their users and site goals.
All individual pages and functionality stages are designed before going to programming.
Atomic Design's award-winning design team and usability expert will make recommendations based on:
Over two decades of website design experience
Hundreds of case studies
Usability studies and patterns
It is important to note that we are not trying to impose our design ideas, but only to ensure that the user interface we implement is the best and most user-friendly that it can be.
Once the home page design and navigation structure receive approved in writing secondary page designs are approved. Once interior page designs are approved programming is initiated.
User Interface Design
We will provide the client with several graphical concepts for the home page look and feel to be reviewed by the customer. We will then work with the client to refine/combine elements of the design(s) to arrive at the final designs to be developed. Typically, the budgeted time for this process will allow for necessary revisions, but occasionally additional hours may need to be added to the budget.
Presentation of Functionality and User Interface Design
User interface design focuses on the user experience and interaction with your websites interactive or functional elements. A website's goal should be to ensure that the user's interaction has been made as efficient and straightforward as possible. User-centered design facilitates finishing web-based goals or tasks. Good user interface design does not draw attention to itself. The design process must balance functionality and visual elements to create a web application that is usable, operational and marketable.
Web Navigation Design
One of the most critical aspects of web design is creating good navigation. It must be easy to use and intuitive. No matter what type of website you have, users should be able to find the information they are looking for quickly. Keep these points in mind, and you can't go wrong with your navigation design.
Navigation should be designed for your users - don't try anything fancy just because you like it or want to be different. Your visitors will not appreciate it.
Navigation should be consistent - Visitors enter your site from pages other than the home page, and they must be able to find their way around the site from any page.
Follow best practices - Primary navigation should be in a standard location and secondary or subcategory navigation should follow suit.
Keep your users' clicks to a minimum - A adequately organized site does not need complex navigation, and all content should be accessible in as few steps as possible.
Navigation is the most crucial element in creating a positive user experience.
Design & content Approval
Initial Look Approval
The final comp will be printed and signed by the client as authorization to continue onto the secondary pages design phase.
Secondary Page Design and Approval
Based on the approved user interface design, the site's interior pages will be designed and sent to the client for approval. The client will have a total of two rounds of revisions to ensure all the pages are created to their expectations.
Finalized Content
During the design phase, all of the copy for the site must be submitted for it to be added to the site. Content submission is usually the most significant customer-supplied deliverable. It is crucial that the client meet all agreed delivery dates, to maintain the production schedule.
Final Review and Web Look Approval
The site development process will begin with a last review and approval of all the site pages by the client. Any changes/modifications and budget/design concerns will be addressed before proceeding.
Site Developments and Programming
Once the designs are approved, our development team begins front-end and back-end development - matching designs correctly. They develop in HTML and CSS meeting the latest W3C Standards. The site is typically built on an advanced CMS, using the latest technologies available. Development will match your requirements and preferred programming language.
With robust strategies in place and approved home page and secondary page designs, we're now ready to start the development phase. All work will be performed on a test site that is not viewable to the general public. Your test site will serve as our prototype and will not in any way affect the live website. During this phase, all of the programmings is completed, and any e-commerce stores are set up.
It's important to note that any changes to the site scope, including features or functionality introduced at this point in the process, will have budget consequences and will be addressed on a case-by-case basis. These requests must be made in writing (change request, email acceptable). Change requests will be responded to with a written implementation cost estimate. If the customer wishes to proceed with the change, they must reply to authorize this change.
Throughout the site development process, testing servers will be used to stage the in-progress site. The client will be provided access to this server for review of the site as it's developed. During this phase, necessary universal architectural-level search engine optimization tactics will be implemented, including "title tags," "metadata" and appropriate use of "h1 tags", "alt tags," and more.
The programming workload
will be split into the following milestones
---
Template Design
The consistent elements of the custom design will be put into a template that allows easy reuse of these items (e.g., the header, footer, sidebar of the website).
---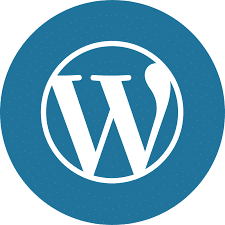 CMS Customization
WordPress enterprise Class Content Management System (CMS) will be implemented, and any customization will be undertaken in this phase to meet requirements fully.
The CMS is very simple to use and allows users to edit the content as well as the design of their site with an intuitive "drag and drop" process. It also allows pages to be added at any time, the template to be edited, and is very Search Engine friendly. A demonstration can be arranged before vendor selection.
---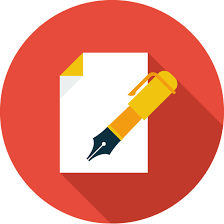 Content Creation
All content and pages will be added to the site. All content will be entirely content management enabled for easy editing.
---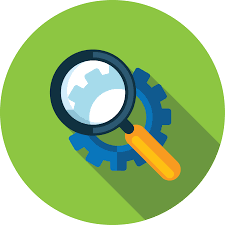 Functionality Defining
All functionality will be implemented on the site. Functionality includes all items outlined in the Pricing section of your proposal.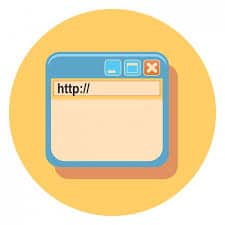 Browser Compliance
Browser Testing will be conducted by the developers to ensure that the site and administration section render correctly in the latest versions of Internet Explorer, and Firefox, on both a PC and Mac and Safari on a Mac.
---
Training
Training will be provided either on-site or via Skype or screen share if preferred. Hours included are recommended, and as many hours as necessary may be used, at our standard rate.
---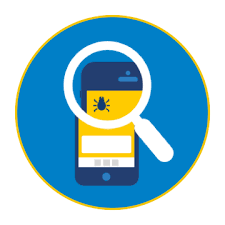 Testing
Testing will be performed jointly by Client and the agency, to ensure that all features are working appropriately.
---
Site Launch
Once Approval is received the test site will be moved to the live server. By this point, a hosting provider will have been decided.
---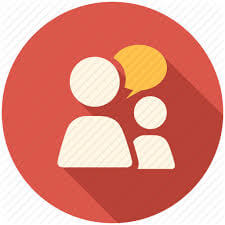 Search Engine Optimization
Search Engine Optimization will be performed, and our SEO department will undertake a possible Search Engine Strategy.
Getting Started is easy - just reach out to us.
Website programming has been completed. The site matches all of your designs and functionality has been implemented. Content has been placed and you are ready to test everything. You still need to test and complete a few more items. A website is never finished though and maintenance and support must be accounted for as well as any training on how to best use and update your new website.
Testing and Implementation
Technical testing
Once the development team completes programming, your site will be available for testing on a developer's server. The design and development team test functionality and proof the design before you are notified. You and your team are then able to test everything until you are satisfied and your site is ready to launch.
With the site developed and all enabling services available, the final testing and bug fixes can be completed as the last step before launching the site. During this phase, the functionality of the website will be thoroughly tested in various environments to ensure the highest compatibility possible.
The customer is also encouraged to complete his or her testing. Due to the nature of continually evolving web technologies, it may not be possible to have advanced web applications work correctly in every environment (e.g., platform/versions/hardware/etc.). If usability testing is included in the project, this process will take place during this phase as well. The review and testing phase is completed with the customer approving the site and authorizing the website launch.
User Testing and Focus Groups
You need to design for your end users and now is a good time to reconfirm that you have. You must create for your audience, demographics and marketing goals. User testing, or usability testing, and focus groups are a great way to make sure your design hit its target and visitors are performing the actions you intended for them.
Final Payment Due
Upon the approval of the site and authorization to launch, the final payment is due.
Deployment
Upon the receipt of the final payment, your web company will provide an archival copy of all relevant website files. If we are hosting the website, then we will initiate the launch. It's important to note, however, that it may take anywhere between a few minutes to several days for the DNS changes that make your site "live" to propagate throughout the network to everyone's internet service providers.
After doing all the testing before launching, live testing is necessary for websites and web-based applications. After uploading the site, it will be tested again for any bugs or errors (E.g.. Links test). SSL Certificate cannot be installed until the site is live and may take 24-48 hours to activate. It is crucial for the client to test all forms and run transactions through the e-commerce applications once the site is live.
Site Warranty
Performance of the site is monitored for four weeks if there is no site maintenance agreement. Any problems found that are related to the original scope of the project, during this period will be solved without any additional cost to the customer.
Site Maintenance
Most websites will need frequent updates to keep the information fresh. If the client decides to sign a website maintenance agreement, the agency will support the existing site by adding new content, making small usability improvements, fixing simple bugs, checking that links point to valid pages, and making backups of the entire website. The agency will also gather and analyze metrics related to site usage and traffic.
Additional Services
Once your website is operational, ongoing promotion, technical maintenance, content management and updating, site visit activity reports, staff training and mentoring may be needed on a regular basis, depending on the complexity of your website and the needs within your organization.
Usability testing, multi-variant testing, analytics and continued site usage testing may also be performed.
Internet Marketing (optional)Internet marketing also referred to as i-marketing, web marketing, online marketing, SEO (Search Engine Optimization) or eMarketing, is the marketing of products, or, services over the Internet. Nobody local does it better than Atomic Design.
An Internet marketing Strategy is advised to maximize visitors, maximize conversions, and increase customers.
The Internet has brought many unique benefits to marketing, one of which being lower costs and higher capabilities for the distribution of information and media to a global or community audience. The interactive nature of Internet marketing, both, regarding providing instant response and eliciting responses, is a unique quality of the medium. Internet marketing is sometimes considered to have a broader scope because it not only refers to digital media, such as the Internet, e-mail, and, wireless media but also includes management of digital customer data and electronic customer relationship management (ECRM) systems.
Internet marketing ties together creative and technical aspects of the Internet including, design, development, advertising, and, sale.
Internet marketing also refers to the placement of media along different stages of the customer engagement cycle through search engine marketing (SEM), search engine optimization (SEO), banner ads on specific websites, e-mail marketing, and Web 2.0 strategies.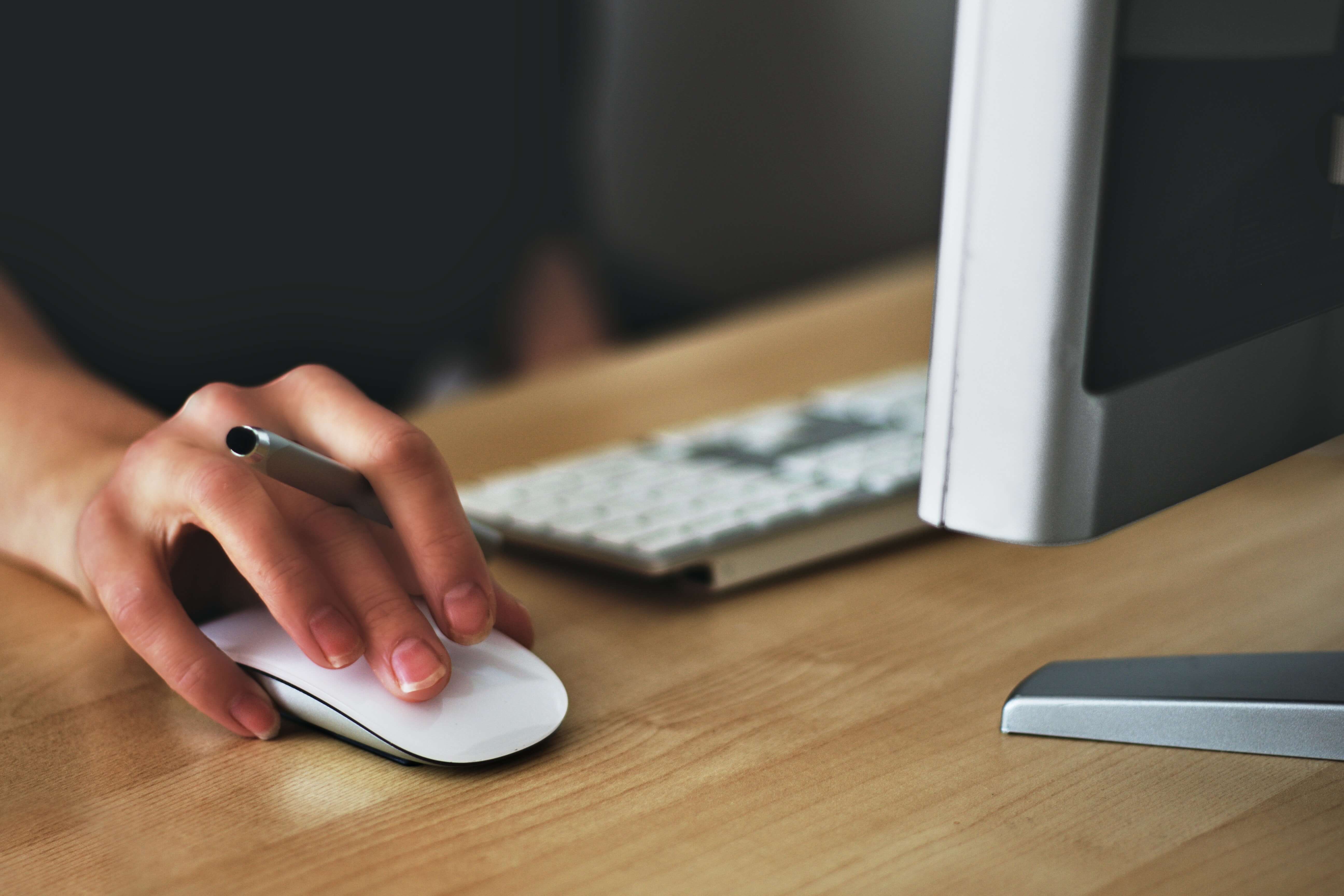 Training and Education
Upon delivery of the final product, the client will receive training on the administrative features necessary for the day-to-day management of the site. Depending on what varying resources will be available depending on what CMS has been implemented.

One of the reasons WordPress is preferred is the abundance of training materials available. There are Youtube video tutorials available to watch and learn on virtually every topic, plugin, and theme. 

Make sure to take inventory of what technologies your website uses so that you may easily research them should any questions or difficulties arise.
We wanted to provide more information on website testing as it is an often overlooked portion of any project. Testing usually is not accounted for in the project scope, and it can cause a project to go over budget and miss deadlines.
For testing to be successful, define what you want from your website and implement user testing to remove the guesswork and ensure it is living to its fullest potential. Define your site purpose and what you hope to discover; often test for best results.           
Testing is an essential element of quality assurance.
Testing is an accurate gauge of how visitors use your website.
Testing enables you to maximize your website's effectiveness.
Primary Market Research Services
Based on a clients' needs, custom research and primary market research services may be provided.
The primary market research services fall into three main categories: Observation - gaining information by monitoring people's behavior in critical situations. Actions often speak louder than words.
Experimentation - testing consumers' and buyers' reactions through a service or in a relaxed environment, which is guided by an expert.
Survey - a non-experimental study for gathering information, without detailed verification, on the activity being examined. Surveys can be both qualitative and quantitative depending on the number of customers surveyed and the nature of the study.
Website Usability Testing
To ensure your website is built to meet the needs of your end user you must test your website. Usability testing of websites is an essential element of quality assurance and a real test of how visitors use your site.
Based on your target demographic website usability testing is an integral part of the development process.
Website Usability can be defined as the number of successful user experiences while interacting with a website. In other words, it is the extent to which a user can achieve the desired goal during a visit to a particular site.
Some of its factors that contribute to the ease of use include: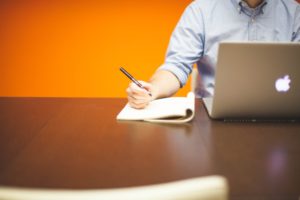 Page layout consistency throughout the website
An easily identifiable search mechanism to enable immediate retrieval of information
Hypertext links that allow instant access to specific information on that page or any other page in the site
The inclusion of a site map that acts as a hyperlinked table of contents for the entire website
The use of legible fonts and an adequate method of color to highlight and organize information and features
A bail-out feature for an immediate exit when necessary
Usability testing is the testing and validation of navigation, interface, prototype ideas, and site structure. The purpose of usability testing is to understand how customers use the site and why they use it as they do.
Usability can be measured regarding:
EFFECTIVENESS
The number of tasks completed vs. number of tasks attempted
EFFICIENCY
The amount of time to
complete a task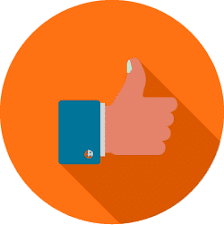 SATISFACTION
Rating users' experience while performing the task
Usability Testing Process
Literature review and market demographics research
Generate the pool of participants with a variety of Internet skills and experiences. The best people to invite are those who are going to need the service you are providing soon or who have used a competing service in the recent past.
Questionnaire development. Develop a questionnaire to generate background and eligibility information on each participant. The information required: contact information, information on lifestyle, educational background, and computer experience (See attachment A).
Decide which features to test, consider website features that are
Used often
New
Highly publicized
Considered troublesome, based on feedback from earlier versions
Potentially dangerous or have harmful side effects if used incorrectly
Deemed important by users
Prioritize the features and pick the top 5
Creating tasks that will exercise the top five features (Attachment B). Good tasks should be:
Reasonable. They should be typical of the kinds of things that people will do.
Described in terms of end goals. Give participants a lifelike situation. Phrase your task as something that's related to the evaluator's life.
Specific. For consistency between evaluators and to focus the task on the parts of the product you're interested in testing, the task should have a particular end goal Doable. If your site has forks only, don't ask people to find knives.
A realistic sequence. Tasks should flow like an actual session with the product. So a shopping site could have a browsing task followed by a search task that's related to a selection task that flows into a purchasing function.
Domain-neutral. The ideal purpose is something that everyone who tests the interface knows something about, but no one is too familiar.
A reasonable length. Most features are not so complicated that to use them takes more than 10 minutes. Three things should determine the duration of a task: the total length of the interview, its structure, and the complexity of the features you're testing.
Estimating each task's time. Knowing how long assignments will take to complete is imperative.
Writing a script. This script is divided into three parts: the introduction and preliminary interview, the tasks, and the wrap-up.
Session #1 - Discuss the intent of the research, time requirements, scheduling of individual sessions. Participants complete an informed consent agreement and the questionnaire.
Session # 2 - The session involves a one-on-one meeting to provide for data collection in a naturalistic environment. The participant is asked to engage in discussion, verbalize thoughts, ask questions, make statements about her actions, or indicate preferences as she navigates through the website.
Session # 3 - The final session involves the entire group. The purpose of the meeting is to engage participants in a discussion of the factors identified during the study and trends that emerged
Analyze the results - Collect, sort, and understand the data gathered during user research and usability testing. Review quantitativeand qualitativedata that will help guide the team towards better solutions.
Draw conclusions – You may draw conclusions from your notes and any videos you took while conducing your tests. You make changes based on your conclusions.
SEO Web Design Architecture
Web design and SEO design are different. The only way to rank well is to design your site for SEO, follow best practices and focus on usability. The design of your site will determine how crawl-able it is for search engines and how easy it is for visitors to navigate. If crawlers can't index your site, are slowed down on the home page, or users do not have a good experience and leave your site immediately, you will lose the opportunity to rank well.
Website architecture involves design and planning of your website. Much of the planning revolves around user requirements, which may include content, business objectives, usability, design and information architecture. When planning for search engine optimization success, you must incorporate technical requirements, aesthetics, and functionality.
Information architecture becomes more important the more complex the website and combines principles of design and architecture with the digital domain. The more complex your system, the more critical the categorization of information into cohesive structures become. Websites, intranets, online communities and web-based applications are organized to support usability.
Sorting and structuring your website based on the structure of your organization determines how each page is ranked within their index. Websites that utilize logical site architecture can easily convey relevance for a topical subject matter. Site architecture defines how search engines rank each page on your website.
Keywords are a driving factor in website architecture. You must organize your keywords in groups and apply these groupings to pages. Your pages must then be outlined and inter-linked based on categories, relationships, and usability. Map out your deep links to reinforce the topic of each page for SEO.
The larger your site grows, the more critical proper site architecture becomes. The benefit of a more extensive domain is, the more content you have, the more long tail keywords you can target. With a more extensive website, you must stay focused and topical, ensuring minimal overlap, which could dilute your relevancy with search engines.
To assist search engines, you need to plan your landing pages, reinforce keyword categories, strengthen internal linking, organize Meta information, and avoid duplicate content and redundant information.
Two methods of site architecture are often deployed; flat site architecture and themed or siloed site architecture. Flat site architecture involves keeping all pages in the root folder and organized horizontally. Themed or siloed architecture creates topical funnels as the parent theme, and then uses sub-themes of related content, located under the parent theme, to express topics and subtopics.
A siloed landing page would contain all of the main keywords for that silo and receive a link from all child pages in the silo that reinforce the topic. An example would be a website that sells cars. Each brand would be its silo with makes and models comprising subcategories. You could further expand each subcategory silo to other more specific variables such as options, year, or special editions. In a silo structure, each support page reinforces the topic and the parent, or landing page becomes more authoritative.
The more categories or themes you have within site, the more relevance your pages will achieve. Internal linking will either serve to reinforce these themes or leave them stranded, serving no purpose in strengthening the overall theme. Diluting a topic may also occur if you add content for content's sake.
Every time you add a subfolder and push pages further away from the root folder, the value of those pages diminishes.
Decreasing the value of a page can be avoided by proper link structuring, which includes sitemaps and secondary navigation, or deep linking from other websites.
Proper site architecture and web page architecture creates relevance and domain authority, a required component to search engine (SEO) ranking success.
Looking for a WordPress Developer? We can help you. WordPress is our preferred development platform for its ease and flexibility of use.
Anyone can use or modify WordPress at no charge. Many plugins and themes are available through most companies to want a unique or custom look for their business. WordPress makes building a website accessible to everyone though the real power comes at the hands of an experienced programmer.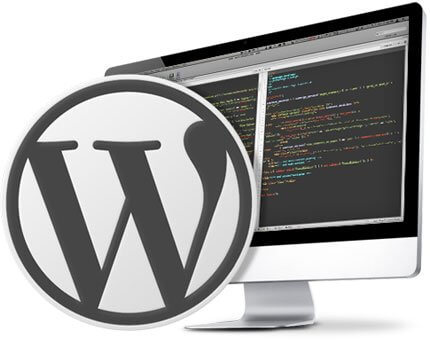 WordPress is an open source website creation tool written in PHP. We feel it is the most straightforward and most influential website content management system and blogging tool available.
Initially, WordPress was primarily a tool to create blogs, rather than full websites. Over the years it has become the world's most popular CMS. WordPress can be used for business websites, e-commerce stores, blogs, social networks, forums, membership sites, or any other type of website you require.
Best Web Design Company
Web programmers have the vital job of bringing design, marketing, and functionality together. If anything on your website moves or clicks, it has been programmed by a developer.
Our programmers love the Internet and all the possibilities it has to offer. Web development allows us to create amazing websites and web-based applications for you. We have the experience to create anything your company needs to thrive online, everything from small content driven websites to succeeding community sites, database integration, or e-commerce shopping carts. All programming is hand coded by experienced developers and custom to your needs.
Interact with your customers through document centers or calendars. Provide better customer service with automated systems and reminders. Increase sales and run your business better with custom e-commerce solutions. Our solutions are easy to use, secure, and reliable.
There are no barriers between your vision and excellent user experience. Our goal is to provide the tools to make your website function exactly how you need it.
Our IT staff has a variety of expertise in web-based programming languages and includes a Microsoft certified developer. All of our IT staff members have skills that include programming, IT administration, server and database administration, web and navigation architecture as they relate to Internet marketing, and more.  A qualified IT staff is composed of programmers, not designers.
Our IT credentials include
Websites experience since 1997
Custom web application development
Microsoft certified lead engineers
Hundreds of sites completed
Our most used coding languages are PHP with MySQL database and ASP.NET 2.0 with MS SQL database architecture and a WordPress Content Management System.  Our sites will be compatible with IE, Firefox, Safari and most recent browser versions and mobile devices.
We are here to help you grow your business.
We are here to help you grow your business.
ATOMIC DESIGN
Web design Rochester, NY
277 Alexander Street, #208
Rochester, NY 14607
(585) 271-8661